Reusable Wipes: the zero-waste, money-saving alternative to single-use wipes
Share Options
Bambino Mio

Product

12 / 07 / 2023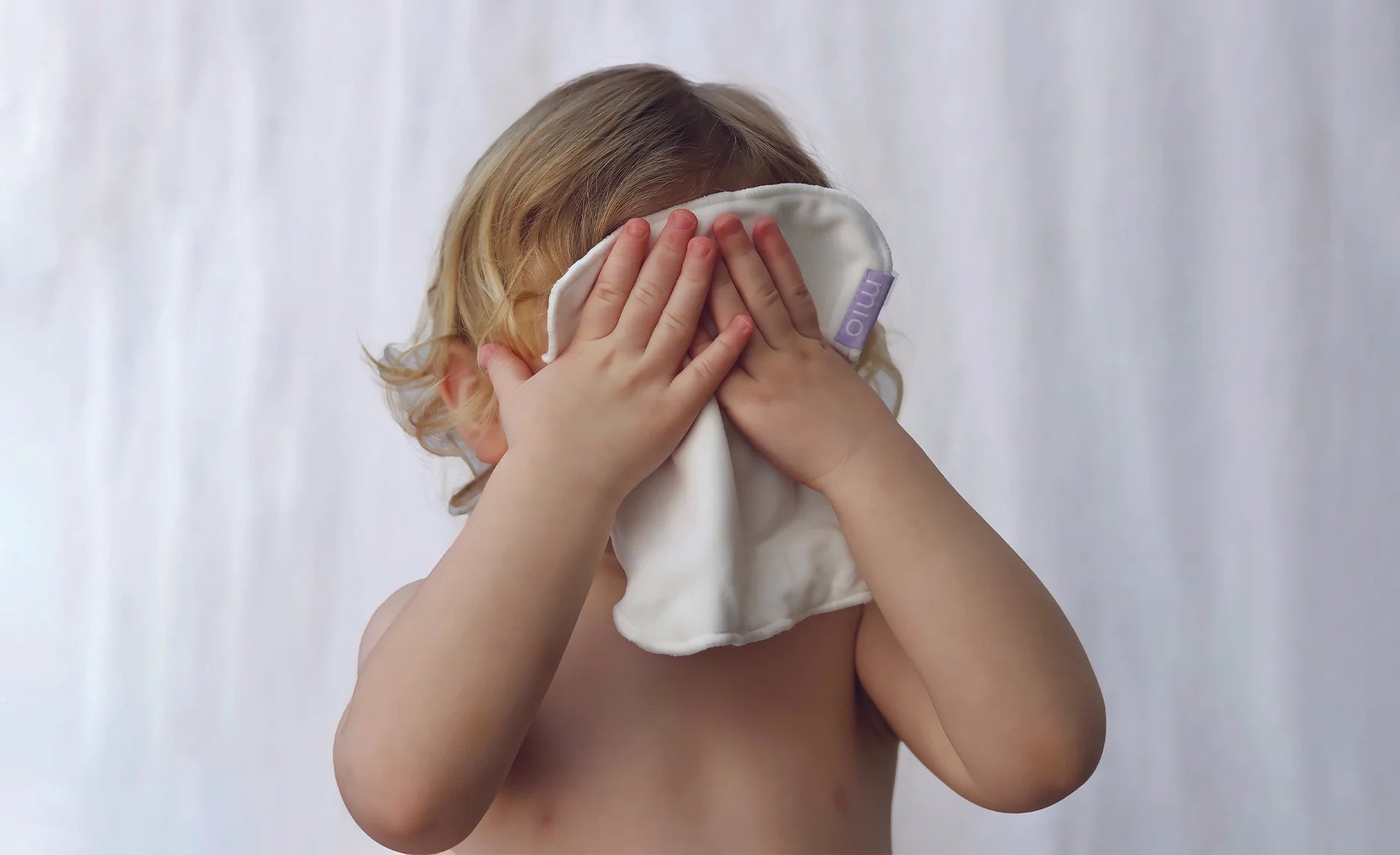 Goodbye plastic pollution
Unlike the 450 billion single-use wet wipes thrown away each year, reusable wipes won't be spending the next 500 years in landfill or our oceans. Reusable wipes are easy to use and store for sustainable clean-ups both at home and on the go.
Why choose to reuse?
Single-use wipes are a great option for families that not only save them money every week but will also greatly benefit our planet too. For an average family buying branded wipes, the cost per month often ranges from £5 -£15. Our range of Revolutionary wipes start from £7.99 and each pack includes 10 wipes that can be used, washed and reused, time and time again.
As an example, a child in nappies for two and a half years is likely to go through around 25,000 wipes. In this same time frame, we would recommend just two packs of reusable wipes, that's 20 wipes in total. Choosing to use reusable wipes instead of single-use will quite literally save a family hundreds of pounds.
How big is the wipes waste problem?
Across the world, 1.2 billion wipes are thrown away every day. That's 450 billion per year! Reusable wipes don't decompose for around 500 years due to the plastic fibres and whilst much of this will linger in landfill sites, in many situations, non-recyclable waste is collected by councils and sent to be incinerated – further contributing to climate change.
And it's not just the land and air that are impacted by disposable wipes. The wipes that get flushed down the toilet end up in our seas and oceans, contaminating the marine environment or get stuck in sewers where they create hugely problematic fatbergs.
What about so-called eco wipes?
Often marketed as the saviour of wipes, biodegradable and flushable wipes still cause big problems for the planet. People spending more on biodegradable wipes often believe that the wipes they throw away are better for the environment but in reality, they still take weeks and months to break down. In order to actually biodegrade, they need to be disposed of in an ideal composting situation where the surfaces are exposed to oxygen. However, the majority end up sealed inside a plastic nappy bag, or bin bag and either buried under piles of rubbish in landfill or incinerated anyway.
So, what's so great about reusables wipes?
They are simple. No nasty chemicals or materials and no plastic packaging to dispose of. Reusable wipes can be used for a whole host of quick clean-ups from nappy changes, cleaning sticky hands and faces and for other everyday tasks too such as removing makeup. Use a fresh wipe for each and then store them before washing for three days at most in your Stay-at-home wet bag (along with your used nappies if you have them).
Are they good for delicate baby skin?
When it comes to baby's skin, especially sensitive newborn skin, there really is no better option. For a chemical-free clean, just add water to your wipes. It's that easy. Some people choose to add essential oils or mild soap (personal preferences are ok with us), but really all you really need is clean water
How do you wash reusable wipes?
Store your used reusable wipes with your nappies until wash day. When you're out and about, your used wipes can be stored together with your used nappies in our waterproof Out & about wet bag. When wash day arrives, we recommend washing them at 40°C with non-biological laundry detergent. Add 3 tablespoons of Bright & mighty nappy cleanser to add a boost to your laundry and help tackle tough stains and odours. And finally, air dry your wipes either inside or outside and away from direct heat. If necessary, wipes can be tumble-dried on a low setting.
Are they really that convenient though?
Yes! Simply store a couple of wipes wet in a container or bag for quick clean-ups out and about or at home. Only wet the ones you'll need for a day to keep them nice and fresh. Alternatively, just store them dry and wet them as you go. At home, a little container for warm water nearby your change station is a good solution if you have the space.
---